MY NAME IS CAROLINE MURRAY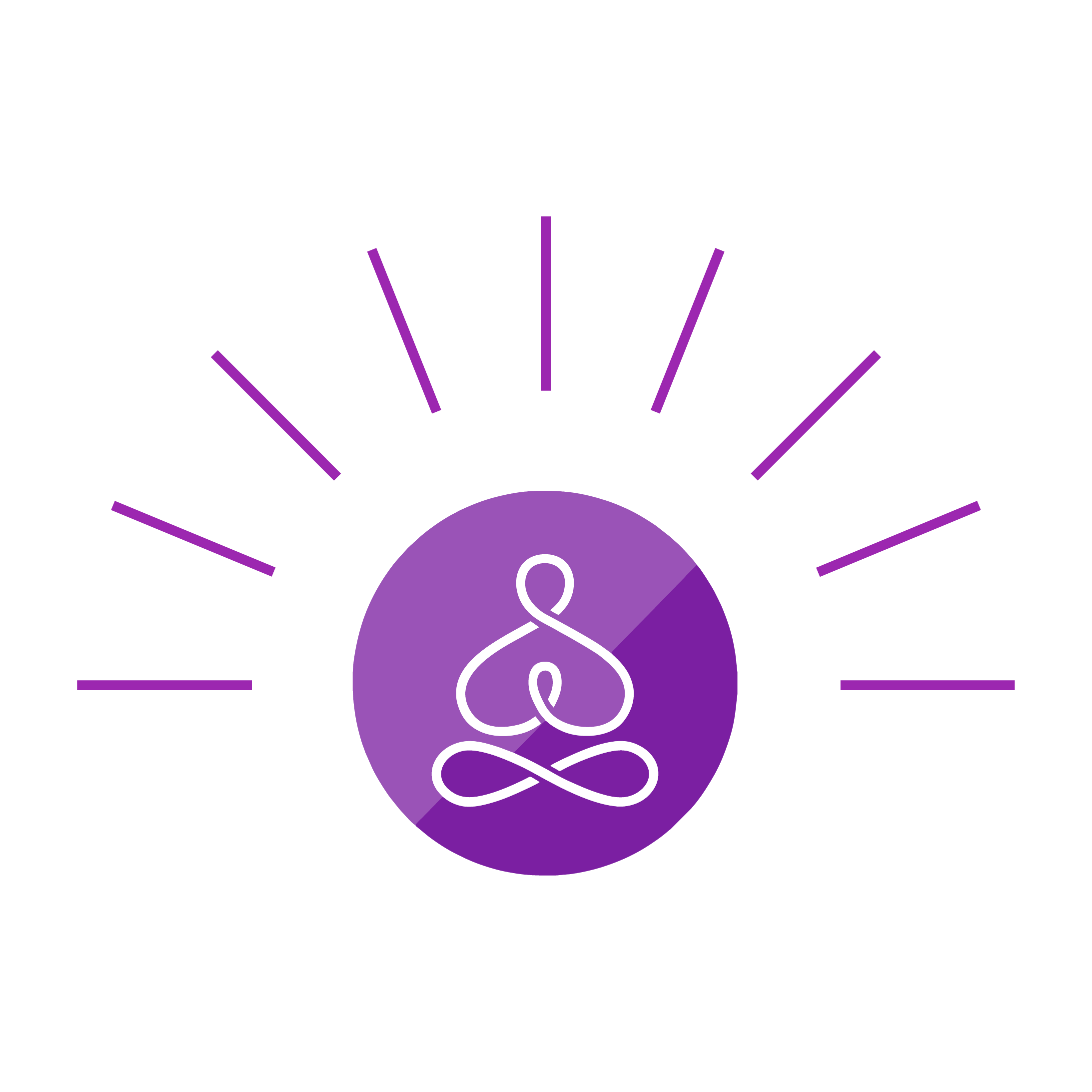 Caroline Murray
Holistic Therapist
I am a people person. I have a genuine interest in the health and wellbeing of every single one of my clients.
I have always worked with people and I am naturally drawn to helping people, listening to their issue and trying to come up with the best solution. My career prior to Reflexology was in the Recruitment Industry where I worked for 15 years. Towards the end of my career in Recruitment I suffered from Anxiety and the turning point for me was when I had a severe panic attack when I knew something needed to change. I think Reflexology and Holistic Therapies found me. Changing my career was the best move for me. Holistic Therapies completely changed my life and I love helping people along their road to recovery.
I am passionate about what I do and adore getting feedback and hearing about how my treatments help so many people.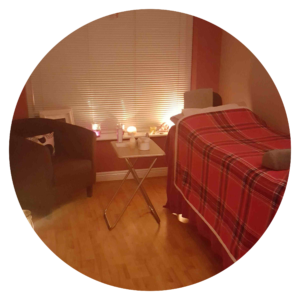 Clinic
I have a relaxing clinic based in Lucan. The room is warm and cosy and very welcoming. For your treatment you have the option of having your treatment on our comfortable heated plinth or Zero Gravity Reflexology chair. The Reflexology chair is the favourite for our pregnant clients and for our clients who have back issues etc. The choice is all yours.
Mobile Treatments
Would you like a Holistic treatment in the comfort of your own home? I am delighted to offer treatments at my client's homes at a time that suits you either day or evening. I offer a full mobile service and will come to your home fully equipped with everything that you may need for a very relaxing and enjoyable treatment. All you will need to provide is a relaxing space to conduct the treatment. I offer home, hospital and nursing home visits. Travel is free for the Lucan area and immediate surrounding areas.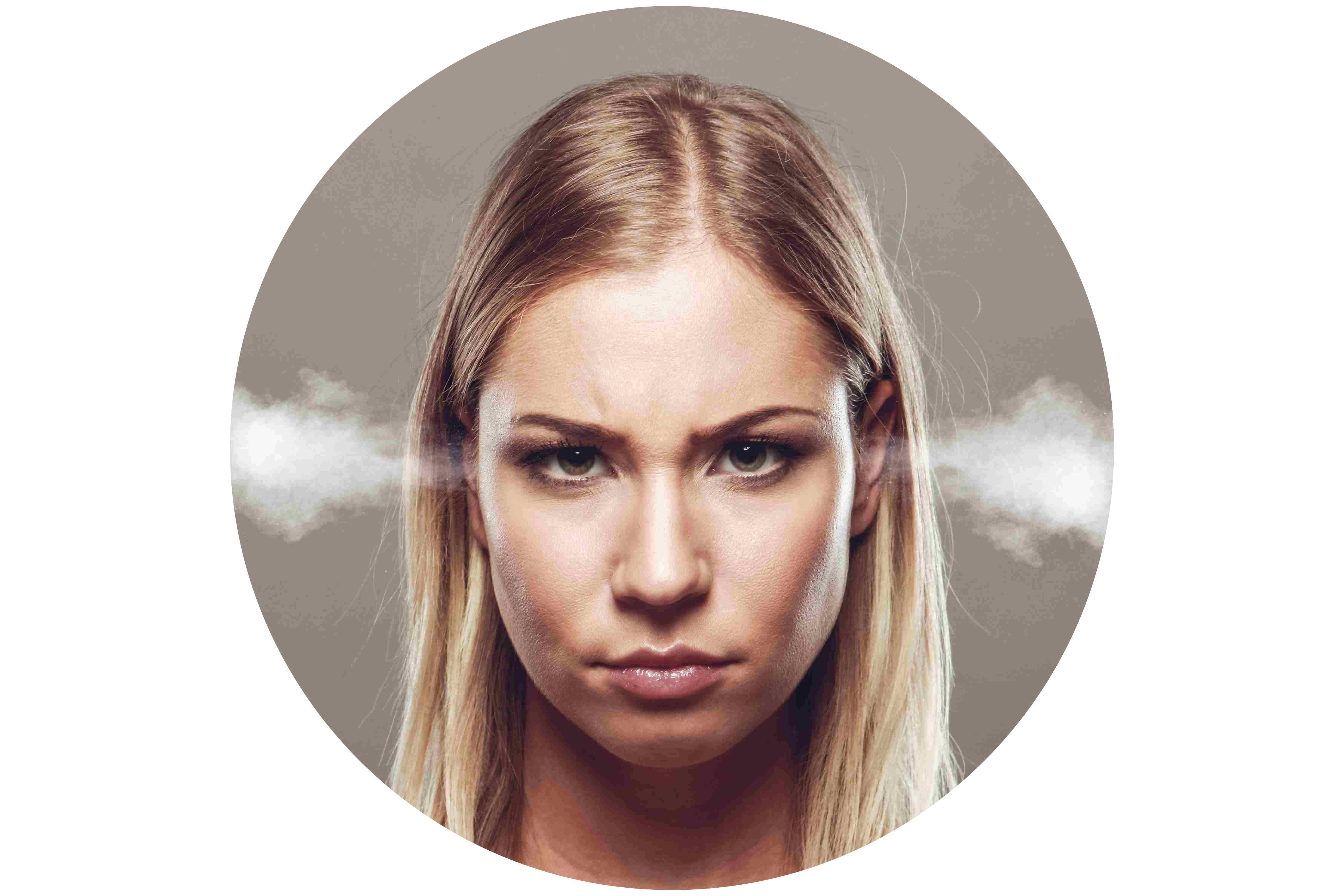 Corporate Onsite Reflexology
Did you know that 75% of all illnesses are stress related. Work related stress can affect your staffs Health and Wellbeing both in and out of work. Protect your greatest assets and treat them to Onsite Corporate Wellness Incentives.
Fully Qualified
I am a fully qualified Reflexologist to ITEC standard and have many year's experience in helping people manage their stress levels and anxiety. I previously worked within the Recruitment Industry have had identified that a wellness program within a company was often an excellent selling point for potential candidates.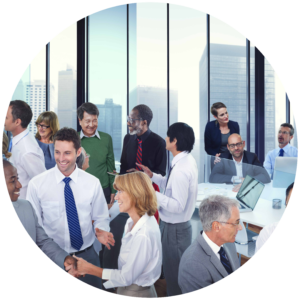 Fully Insured
I am fully insured and can come to your company fully equipped to offer your employees a full treatment. All that will be required is a warm space where the treatment can take place. The treatments can be part of the company wellness package or Sports and Social club.
30 minutes time slots are highly recommended, but our packages can be adjusted to tailor your company requirements.
Some of my satisfied customers
I have had several treatments with Caroline (including the fabulous deal she has running now) and each time has been as fastastic as the first!! You can really feel she enjoys pampering you and has a genuine interest in your health! The room is so cosy and she makes you feel so relaxed and comfortable!!The treatments really helps bad sleepers too! It is so important to take an hour out for something like this for a break away from every day stresses and assists work-life balance!

Amy Murphy


1st June 2018

I absolutely love white light healing and can't wait to get back to being able to have appointments again. Caroline is fantastic and her practice of reflexology worked wonders for me. I would definitely recommend !

Deirdre Callis


21st February 2021

Having never had reflexology before, I was apprehensive as to what to expect. From the moment you meet Caroline you know you're in safe hands. She makes you feel at ease from the outset and her wealth of knowledge comes in abundance! I have had 3 sessions and can certainly feel the benefits, helping aid my mental and emotional health. I would highly recommend Caroline !

Emma Phillips


7th February 2019

My first visit with Caroline this evening and I'm delighted to say it definitely won't be my last, already can't wait for my next appointment 😍😍 I arrived feeling like I had the weight of the world on my shoulders and stressed to the max I left feeling so light a bit emotional but clear headed and not stressed at all hard to explain, but I feel amazing, would highly recommend Caroline such a lovely person very professional and friendly and put me at ease straight away, amazing lady with magic hands and so good at what she does 😍😍

Rebecca Byrne


16th May 2019

Loved my session tonight , it's something I've never tried before but Caroline made me feel so relaxed and explained everything to me so that I fully understood , I loved it and I can't wait to go again . It's definitely something everyone should try . Caroline is so professional and makes the experience so easy .

Erin Lambert


23rd April 2018

I had the pleasure of meeting caroline last saturday morning for some treatments... she had a taster of ear hopi, lymphatic draining and reflexologhy. Through the years ive had reflex done and was very satisfied with it until i had mine done with caroline at WHITE LIGHT seriously people you wont know what im talking about till you try it.... I WILL NEVER GO ANYWHERE ELSE AGAIN! professional, understanding, and most of all warming in the amazing job she does... she relieved pain a pain killer couldnt all while making me feel right at home....so you dont need to ask me would i recommend caroline because my answer will be...SHES A DEFO TO SEE�� im already planning my next session White Light Healing....cherie xx

Cherie Nanny Mcphee


31st July 2018

Iv has a few sessions now with Caroline the care and compassion she gives is amazing and that's before the results from my sessions of reflexology my results are amazing I feel so much better in myself in a lot of ways. Caroline is such a beautiful person to be around get onto white light healing guys it's the best thing iv done for myself 🙌🏽

Natalie Herbert


19th April 2019

Sabine Bossert Tomé


24th June 2019

Caroline is an amazing reflexologist. Both myself and my son aged 9 have had treatments with her and reep the benefits for weeks afterwards. My son was anxious about going however was shocked by how much he LOVED it. Before we left he asked could he go again. Caroline is gifted with both children and adults. My sons treatment was a few weeks ago and he is still floating around on cloud 9...his confidence and ability to stand up for himself and others is beyond words. Thank you so much Caroline I will see you soon with my other 2 kiddies 😍

Jean Cummins


6th December 2019

Thank you for a lovely healing today � I really enjoyed it and I'll definitely be back.

Elaine Dunne


2nd June 2018

I had my first appointment with Caroline last week. From the minute I entered her beautiful home she made me feel relaxed welcomed she listens with a kind ear and a warm smile. The reflexology was just amazing as Caroline worked on different eras of my body through my feet I could feel and recognise the areas that she was working on, at that moment in time. it was relaxing amazing and just mind-blowing to understand how your Body Works and how importing the feet are to the body. After leaving Caroline I was on cloud nine I was like a bubble and even the following day it was just so relaxed. Caroline gave me three exercises to do which I am doing on a daily basis and I am finding what she has taught me from just that one session I feel like it has made a change in a positive way. I can't wait for my next session this week and I would recommend 100% it's amazing. I've have in the last year or so have been talking about liking to do reflexology and I'm looking into hopefully start the course because it's something I'm definitely interested in and if I hadn't gone for the session with Caroline I don't think I'll be following this through so thank you so much Caroline for everything and see you this week

Shelly Doyle


6th August 2018

I've been having reflexology with Caroline very regularly since July and I still count down the days before each treatment. I look forward to them so much! it's my "Me Time" that's become all the more important to get especially in these crazy times we find ourselves in. From the moment you walk through the door you easily switch off from the outside world and this is mainly due to Caroline herself who's just the warmest loveliest person you're likely to meet.

Lynn Donohoe


1st October 2020

Just had a treatment from Caroline, I suffer breathing problems IPF, it's like trying to breath through a straw, well I can now breath through my nose and mouth, which I have not been able to do for so long, thank you so much because no medication has allowed me to do this for sooooo long, feeling amazing, really looking forward to next one, Thank you Thank-you would highly recommend you to anyone with respiratory or sinus problems x

Pamela Martin


27th September 2018

Loved my session tonight, totally recommend this, first time for candling and loved the reflexology, thanks again Caroline

Gillian Uì Raghallaigh


12th April 2018

I had some treatments with Caroline recently and it was the most relaxed I've been in a long time. would highly recommend a visit.

Carrie Mc Grath


7th January 2019

I took my 2.5 year old to see Caroline after I had the most relaxing experience with her for the ear Hopi treatment.. my little boy suffers with his ears since 8/9 month old and we have been down the anti biotic route and surgical! We had our first treatment last week and my god the wax that came out of his ear must have been driving him mad! He has had the best week so far! Sleeping, eating better for me, behaving as good as a two year old does ( behavior was exceptionally bad when ears played up on him ) Caroline was so kind, gentle and utterly understanding- I was nervous that he wouldn't stay easy for treatment but my pictures prove it. He loved it hasn't said his ears are hurting all week. Caroline I just want to thank you so much you have two new loyal customers. Ps my treatment was for my hayfever and I have had it under control since being with Caroline. I still take an antihistamine but my symptoms are managed by it now..

Nuella Anderson


27th June 2018

After a serious head and back injury my daughters life had changed drastically. From a child that never sat still to a child who slept all the time , constant pain daily tasks where hard to manage. No quality of life. At the recommendation of a consultant neurologist we started reflexology and found Caroline in September this year. The changes started to happen sleeping at night-more energy-more pain free days. Now 2 months on the difference is unbelievable-attending college-concentration-energy levels-from a child who couldn't push a shopping trolley from pain to now joining a gym . I cannot thank Caroline enough the difference is so vast and her light is now shining again . I would recommend Caroline to anyone her kindness understanding professionalism she is truly gifted she has given my daughter her life back . I will always be so thankful to Caroline

Melissa Mccabe


28th November 2019

Had my first treatment with Caroline earlier & I really enjoyed it, Caroline made me feel so relaxed and comfortable and my head felt much lighter after recieving the ear candling and the drainage massage. I would recommend Caroline to any one 👍❤️

Catriona Denton


14th June 2018

I learnt about (http://facebook.com/chiefdrlucky) and their effective Multiple sclerosis (MS) herbal treatment after i tried other medications with no luck .. I followed up with Chief Dr Lucky Multiple sclerosis (MS) herbal medicine after i completed the treatment, symptoms were gone, and the Multiple sclerosis (MS) herbal treatment relieved my symptoms totally and tremors gradually stopped, Thank you Chief Dr Lucky for giving those of us with Multiple sclerosis (MS) hope. Contact info Email 📧 [email protected] WhatsApp +2348132777335

Hameed Oniyo


10th October 2022

Highly recommend Caroline treatment was so relaxing and felt good after it.Caroline is lovely and makes you feel so comfortable.will be back for more �

Rachel Byrne


2nd February 2018

caroline is amazing. I would highly recommend this wonderful lady and the great treatments she provides xxx

Elaine Smyth


5th November 2019

I had the most amazing head to toe combo treatment with Caroline yesterday. It was a pure bliss and I honestly can't believe how relaxed I'm still feeling after it. Caroline is the warmest person with huge knowledge and experience. I will definitely return soon. Thank you so much💗💗💗

Joanna Asia Bennie


21st December 2018

Just recently found Caroline @ White Light Healing and really enjoying Reflexology sessions. For whatever reason, you need to take a load off, relax, destress, chill or rebalance yourself, I highly recommend Caroline and reflexology, she is a lovely person and great therapist ... treat yourself.

Geraldine Coogan


2nd October 2020